We develop a deep understanding of your business & your processes.
We get feedback from your teams, in context to the business.
We recommend best probable solution to address your business case.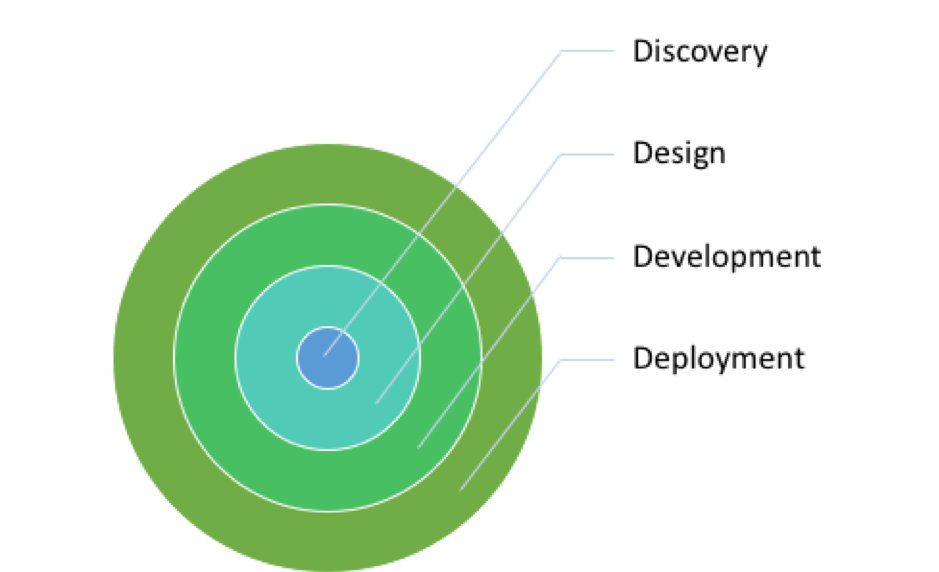 Engagement Model
Our engagement model & approach to an assignment leverages our understanding of people processes, business processes and our understanding of industry in general.
However, it is imperative that for any engagement to deliver desired outcomes we are able to adhere to a structured methodology that also involves our ability to build an amazing understanding of the client business and their expectations.
1.   Discovery
Discovery Phase seeks to develop a better understanding of the business case and client's expectations. It also helps us understand the client business, it's people, and processes. This phase normally comprises of a preliminary "as is" study on processes, and perspective mapping from people.
2.   Design
This phase derives from the discovery phase and involves creation of a plan and framework that supports the development of relevant intervention(s) to address the business needs.
3.   Development
This phase involves development of the required process, intervention depending on the business case and problem statement.  Development may mean – development and documentation or operational aspects of intervention before the "go live" stage.
4.   Deployment
This phase involves "go live" or kick off of the concerned process at the client's end.  This phase involves handholding of client's team, communication campaigns and workshops to ensure that the teams at client's end are informed and process adoptions is smooth.
This 4D approach is meant to be cyclical, thereby implying that there needs to be a Discovery, once more post Deployment, and the process goes on. The idea is to review and ascertain relevance and impact and undertake changes if that helps the business.
Our engagement can run across all four stages of any of the stage, as assessed for your business case. Connect to us for more information.